The Xbox Series X|S has so many great first-person shooter games that it's hard to pick just one.
FPS games are the type of games that most people think of when they think of the Xbox name. Bethesda's first-person shooter games, like Doom, and Call of Duty, which Microsoft got when it bought Activision Blizzard. We all know that Xbox is the FPS console, so it's no wonder that it has a lot of great FPS games.
This is even more true because many games still have their servers up and running because they are backward compatible. Some also have cool upgrades, like FPS Boost or getting some Xbox 360 games to run almost in 4K on the Xbox Series X. These are the best first-person games that you can play on Xbox Series X|S.
The Darkness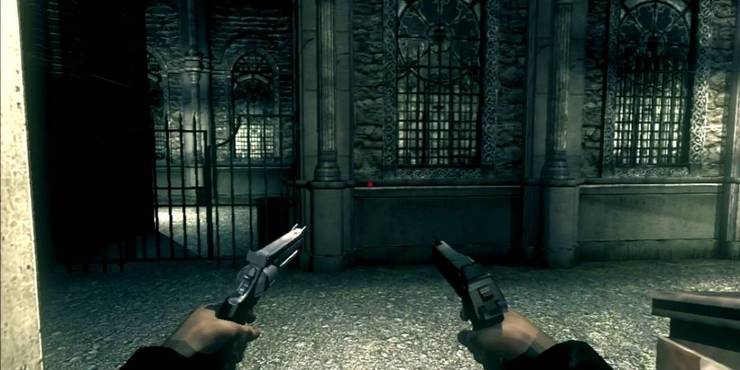 Comic book games aren't always about superheroes. This was especially true in the 2000s, when games were more open to new ideas. This is shown by The Darkness, which still seems new. This isn't your average first-person shooter; it's a small open world where you use the subway to get around. As you meet new people, you can do side tasks with them. But be careful not to kill any interesting NPCs, because it's permanent.
You have to plan how to use your Darkness skills to get through the action, which is both fun and hard. The voice acting is great, the story is great, and the way Hell is shown is still stunning today. You can start this game right now and still have a good time because nothing is too old.
The Orange Box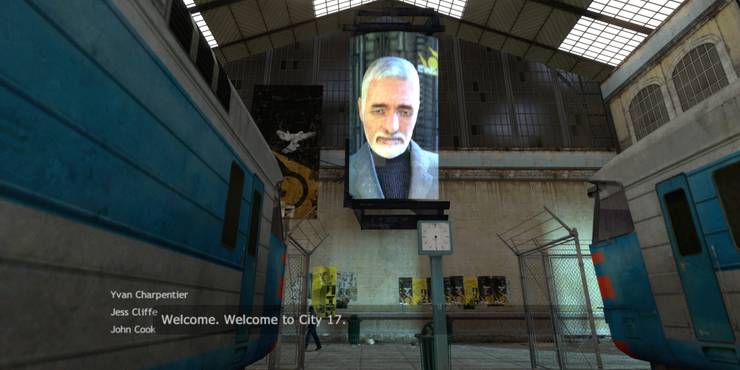 Now that we look back, it's very interesting that a game package was up for Game of the Year in 2007. It was pretty big when The Orange Box came out because it was the first collection of games of this size and the games were new. Half-Life 2: Episode Two, Portal, and Team Fortress 2 are the three new games you got.
As part of the deal, you also got Half-Life 2 and its first episode. At the time, it was a huge deal, and all five games were great. For Team Fortress 2, the 360 servers are still up and running. What's even better is that Series X can run it at almost 4K resolution. It's never been better to play Half-Life 2 on a platform.
Titanfall 2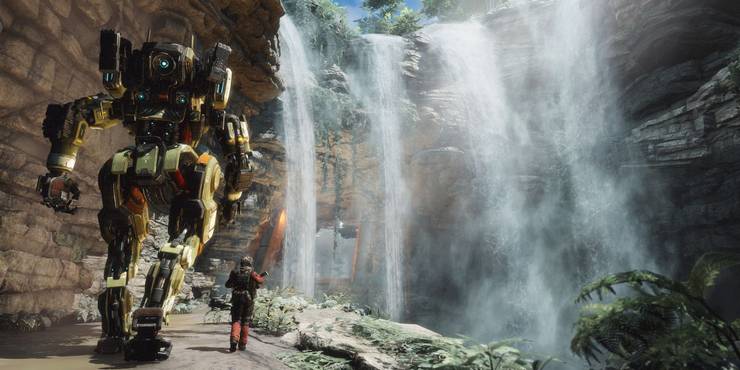 Like Rockstar's Bully, Titanfall has a huge community of fans who can't wait for a new game. To be fair, Titanfall 2 might help you understand why. Respawn Entertainment is made up of a lot of experienced Call of Duty developers, and the story is not only as good as you'd expect from that background, it's even better.
It's still fun to play through the story again because it has great bad guys, fun gameplay, and lots of action-packed scenes. The way you move in Flappy Bird can be hard to get used to if you're used to Call of Duty. This game can also be played at 120 frames per second on Xbox Series X, which is pretty cool.
Perfect Dark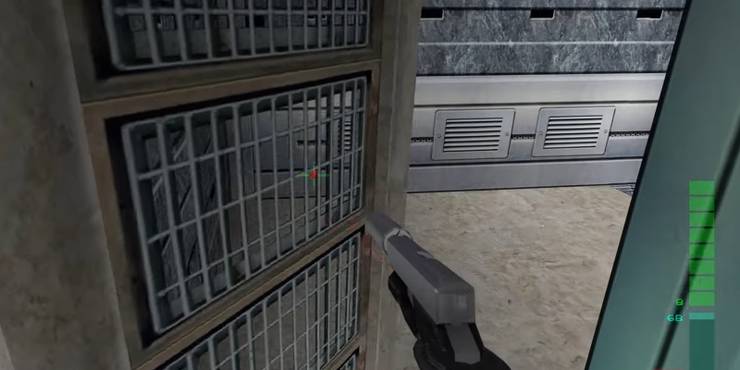 Perfect Dark is a famous N64 game that is basically the real follow up to GoldenEye 007 and was made by the same Rare developers. It's not as well-known, but the game is better in every way. The levels are better, and there aren't nearly as many unfairly annoying goals. The arsenal is better, and the multiplayer is better too.
The original for the N64 isn't very well tuned for the system, but this 360 remaster fixed all of that by adding new controls. It's also nice that the graphics are different from the GoldenEye Xbox port. It runs at almost 4K on Xbox Series X, just like a lot of Rare 360 games, which is the cherry on top.
Quake
The 2021 remake of Quake by Nightdive Studios is great. A PC-perfect console version of Quake hadn't been seen in a long time. By 2021, Doom, on the other hand, had quite a few. Still, the wait was worth it. It is one of the best Xbox games to play at 120 frames per second, and you get all the extra add-ons.
Unlike other 120fps games, which aren't always smooth, this one is. The base game doesn't hold up very well over time, but the add-ons are great. The ones made by MachineGames are the best; they have huge levels and a lot of enemies.
Prey (2017)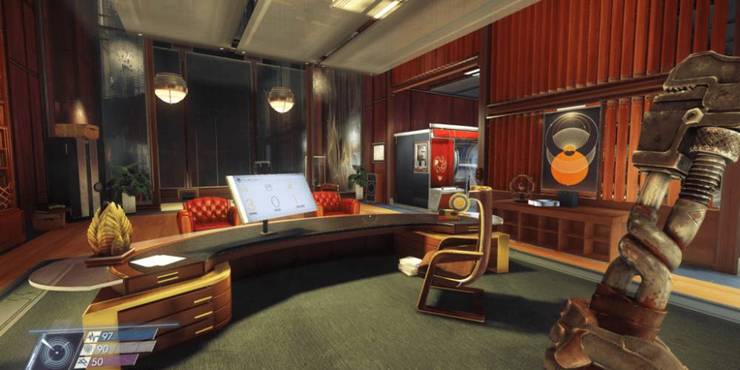 Without a doubt, Prey is Arkane Studios' best game. This book has an amazing beginning that pulls you in right away. The story is very interesting, and you'll have to finish the game to find out what's going on.
The game play is also great, and it reminds me of System Shock. Since it's on Game Pass, you have to play it. The only thing that was wrong was that the game shouldn't have been called Prey because it had nothing to do with the great first-person shooter from 2006. It only makes things more confusing between the two.
Doom (1993) And Doom 2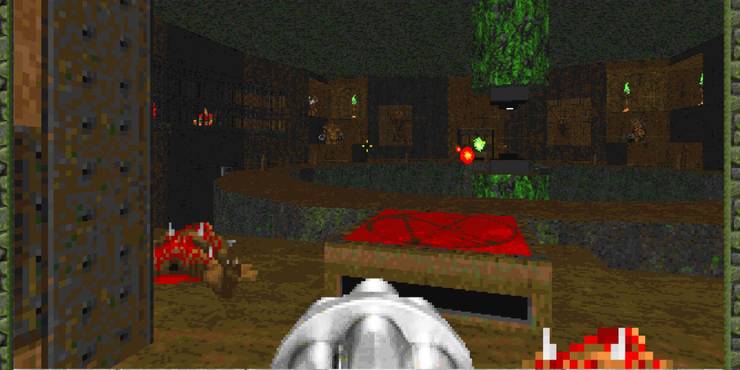 It's crazy that Doom will be 30 years old in 2023. How fun the game is even after all these years is even more amazing. Both the guns and the enemies are great, but the quality of the levels can vary. As of now, the most recent ports on new systems like Xbox are the best because they fix all the problems.
You get all six official classic Doom missions as well as a lot of good wads made by the community. Here's a lot of stuff to do, and it's still fun whether you're playing Knee Deep in the Dead or the very hard Plutonia Experiment.
Call Of Duty: Modern Warfare 2 (2009)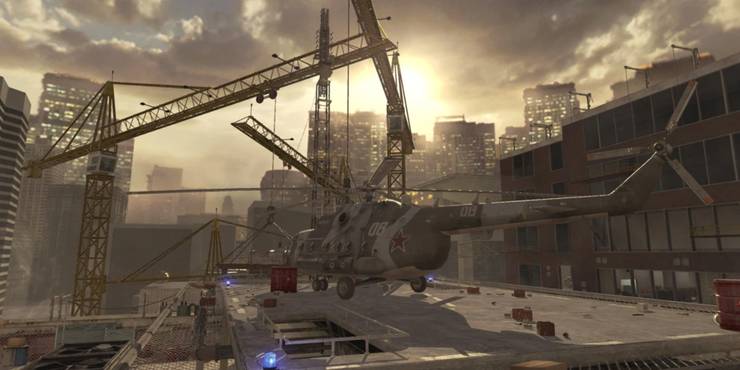 Call of Duty: Modern Warfare 2 is one of the most important shooters of all time and one of the best first-person shooter games of the decade. This game's online mode changed the business. It wasn't fair at all because everyone had a good time. New players could feel like they were on the same level as the best players by using the easy methods. However, the best players still played the best without them.
It was cool that you could keep killing people, and the best part is that the 360 sites are now fixed. They were broken for a while, but since they were fixed, a lot of people were able to play. This game really takes you back in time, and it still holds its own against newer Call of Duty games.
Call Of Duty: Black Ops 2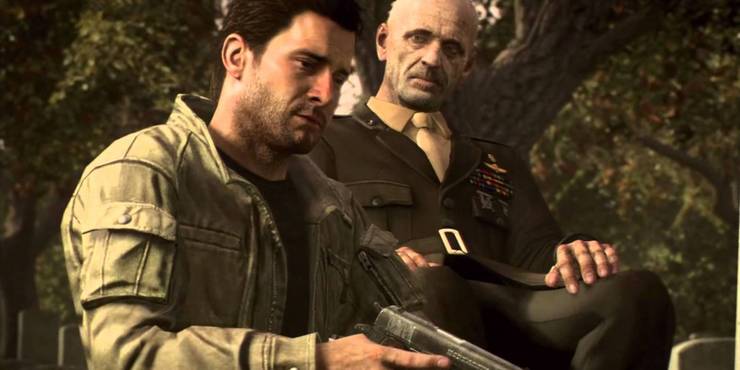 Call of Duty: Black Ops 2 was the last Call of Duty game before the PS4 and Xbox One came out, and what a way to end it. The mission is clearly the best, and you can play it again and again because it is so good. The multiplayer in Black Ops 2 might not be as much fun as the multiplayer in MW2, but it is better overall and more competitive.
Black Ops 2 has a lot of tools, so you can always try something new. Black Ops 2 is pretty pricey on the Microsoft Store, so it's better to get a cheaper hard copy. The servers for this game are also fixed.
Halo: The Master Chief Collection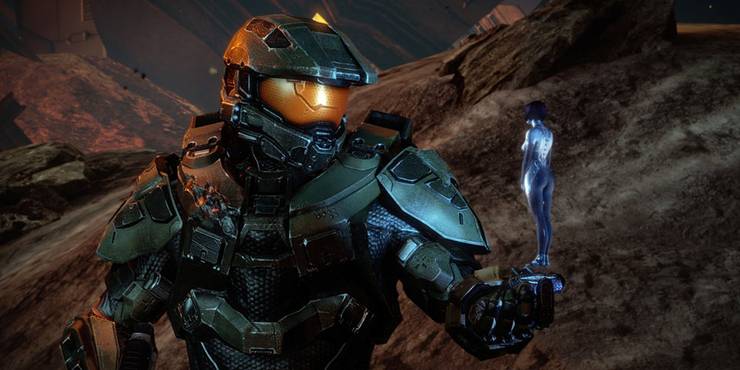 The latest version of Halo: The Master Chief Collection is the best remaster of the series' classic games that you could ask for. Even though it had a terrible start, it was fixed years later and is still getting new versions. The anniversary versions of Halo 1 and 2 are so well done, and the multiplayer works great.
It's really cool that you can switch between the original and anniversary versions whenever you want to see how they look different. It's the official version of these old games and the best Halo experience you can get right now. The only bad thing about it is that it's very big—more than 100 GB.
Tagged:
Call Of Duty
Games