Save room on your PS5 by being aware of what you download.
Even though the PS5 has Kraken compression software that can make game file sizes smaller so the system can handle them, many of the games that come out on it end up being bigger than 100 GB.
There are about 667 GB of room for game files on a typical PS5, which is enough to keep about 10 to 15 games. That's hard to work with because most people don't want to download a game they already like again just to make room for the next big thing on the shop. You can avoid all the mental gymnastics before you start by having an exact list of PS5 game file sizes.
The Elder Scrolls Online – 89 GB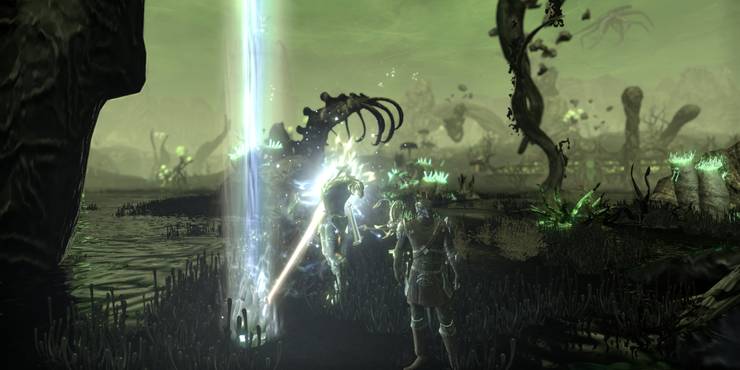 In spite of the fact that The Elder Scrolls Online has been out for a while, you can still visit a lot of different places and fight a lot of different enemies in a lot of beautiful places.
The game has mostly the same graphics as the PS4 version, but they are in 4k, which is why the file size is bigger. It's a game where you have to explore a lot and call on other players to help you beat hard bosses.
Gran Turismo 7 – 89 GB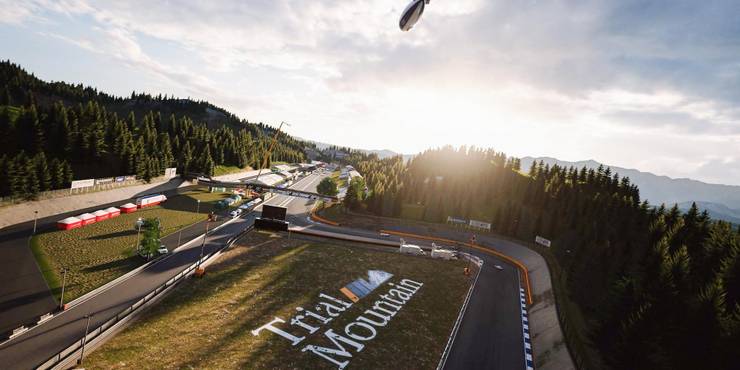 Gran Turismo is an old series, and the seventh game has some of the most interesting settings and textures the series has ever shown. The cars shine in the sun, and the colors stand out pretty well.
Because it's a race game, there will be a lot of cars, each with its own stats and quirks. The fact that it does that definitely adds to the size of this game on your system. The single-player story isn't as fun as the multiplayer mode, though.
Final Fantasy 16 – 90.1 GB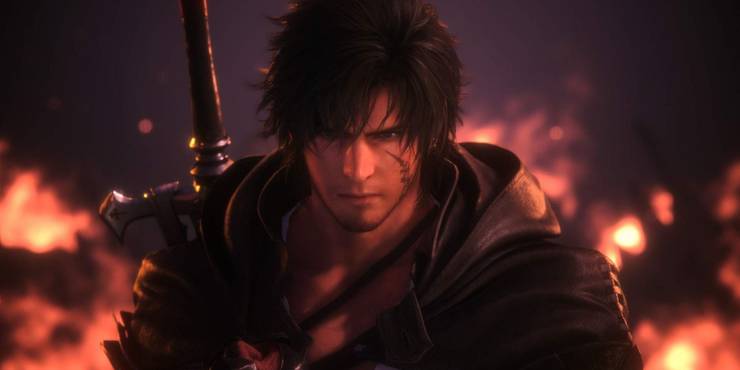 The Final Fantasy series has been making games with images that push the limits of consoles for a while now, and this new game is no different. This action RPG doesn't have turn-based combat, but it makes up for it by giving you a huge, detailed world to explore and get to know.
Still, most fans of this story-driven series are disappointed by the lack of variety in character designs and the fact that most places are set up in a straight line.
Sniper Elite 5 – 91.4GB
For a game that's mostly about sneaking around and shooting strategically, Sniper Elite 5 has a lot of beautiful settings and graphics that probably take up a lot of room on your PS5.
It is better if a sniper game is very close to real life. The single-player game lasts for about 12 hours, and there are also multiplayer and co-op modes to keep you busy after the story. Playing it is a lot like playing Hitman games, but it takes place during World War II.
Far Cry 6 – 101 GB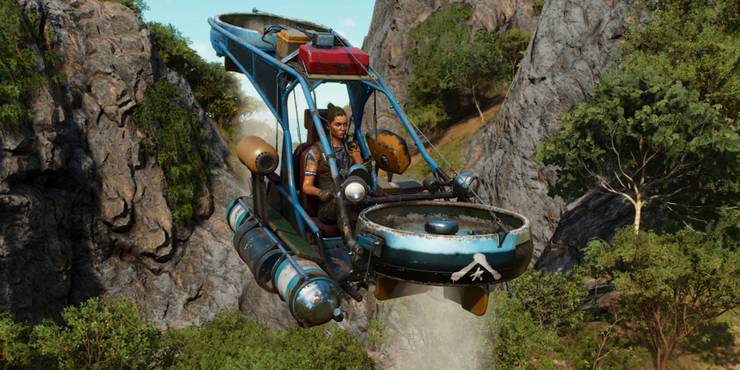 Fans have been getting pretty interesting stories from the Far Cry series over the years. and Far Cry 6 uses every trick in the book to keep you on the edge of your seat.
This is the best game in the series. Because it has a huge open-world island map and a lot of tools to use. There are a lot of enemies to fight, a lot of cars to drive, and realistic environments that are hard on the graphics card.
Horizon Forbidden West – 101 GB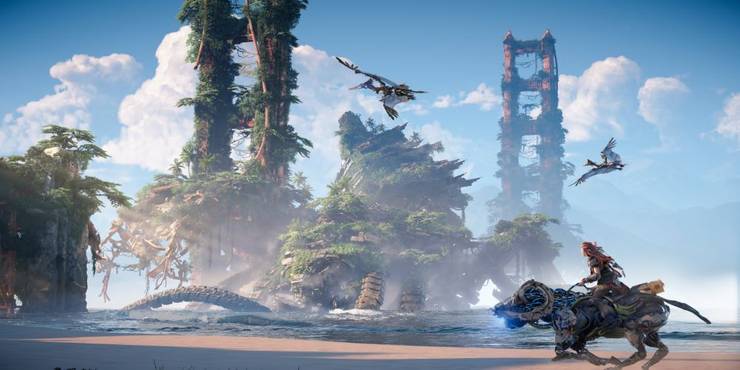 Horizon: Forbidden West is a movie-like experience with deep characters and a story campaign that is both interesting and fun to play. It's a mix of gun-slinging in the wild west and technology from the future.
The video game has a beautiful open-world map that you can explore. The map is full of monsters that have been cybernetically enhanced, such as robo-dinosaurs. That's right, it will take you more than 30 hours to finish this big game.
Destiny 2 – 139 GB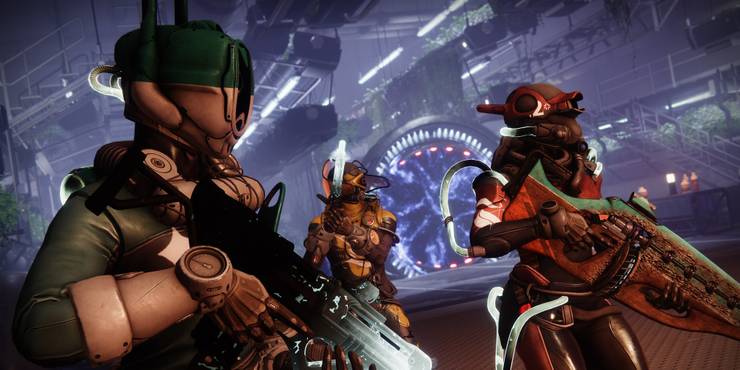 Since it came out in 2017, Destiny 2 has been fairly consistent with its updates. And it still has a lot of fans who are committed to it. Its pretty big file size is because the video game has been around for a long time and has a lot of material.
It's a fast-paced first-person shooter that can also be played as an MMO. So even if you've played it for a long time, it's still fun. You can change a lot about your character and even your guns.
Star Wars Jedi: Survivor – 148 GB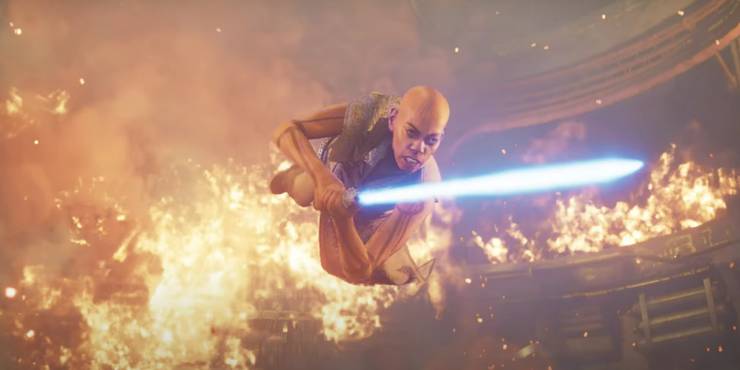 Prepare to be blown away to a faraway star in a galaxy a long time ago when you enter the world of Star Wars Jedi: Survivor. This action-adventure RPG is a great way to escape the real world. Because it has beautiful settings and stories that you can really believe.
You can spend your time in the video game looking for collectibles. It also has a long and complicated plot and a lot of maze-like maps to explore. Everything looks absolutely stunning.
NBA 2K23 – 153 GB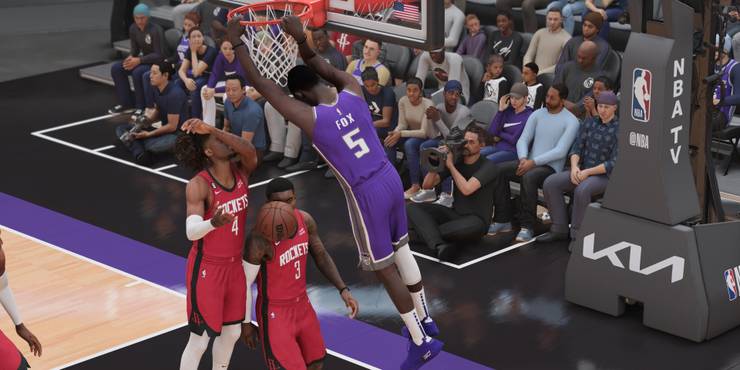 Any sports-themed video game usually has a pretty big download because it has a lot of real-life players and pictures that are meant to make you feel like you're really in Backrooms Game.
All of that and more is possible in NBA 2K23; each player on any roster has their own unique skills. And the basketball courts are beautiful no matter what game you play.
Call Of Duty: Black Ops Cold War – 175 GB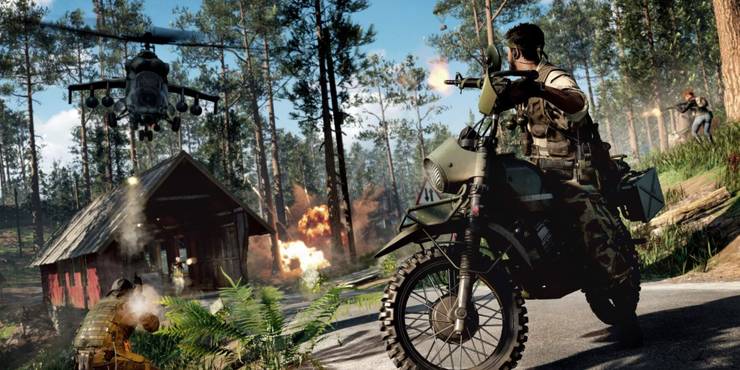 Any Call of Duty fan will tell you that the games are usually some of the biggest on any system. There may be a lot of weapon skins to look through and some well-known figures with fun costumes to choose from. But the game modes are what really take up all of your space.
Even though you might not play some of them, you'll have to install them anyway if you want to get the base game. It will also take an extra 29 GB to install if you want to play some game types in high resolution.
Tagged:
Call Of Duty
Destiny
Far Cry
Final Fantasy
Games