Let these tips help you get started with Kingdom Eighties.
As the name suggests, Kingdom Eighties is a medieval micro-strategy game set in the nostalgic 1980s. You only have a crown, a bag of coins, and something to fight the Greed with. You need to save your town!
Fans of the Kingdom series will enjoy this game because it's very similar to the others in the series, with a few new features to keep things interesting. It's also pretty easy for beginners to learn because it comes with a good guide. But it's not always easy or clear-cut to run a modern Kingdom that is under attack. Here are some tips to help you keep the Greed away.
Venture Beyond Your Borders Carefully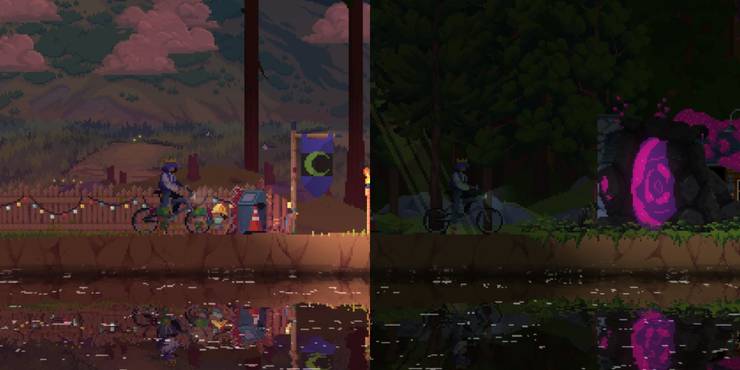 The world outside of your camp is interesting, and sometimes it's not clear what your goals are. This makes you want to explore it right away. Still, it's important to set up some basic needs and slowly grow your territory.
First, find kids in the area and buy them tools and bows so they can protect your camp and help you build walls.
Next, use orange traffic cones to make walls around your area so that you can slowly grow it. Cutting down trees will make you money and give you more room to grow.
You can look around outside your lines, but when you see a Portal, you should turn around. Make sure you're not on its bad side when it starts to spawn threats.
Most of the time, you can only deal with buildings and chore areas that have walls up. There can't be any trees near a traffic cone so that walls can be built.
Always Be Busy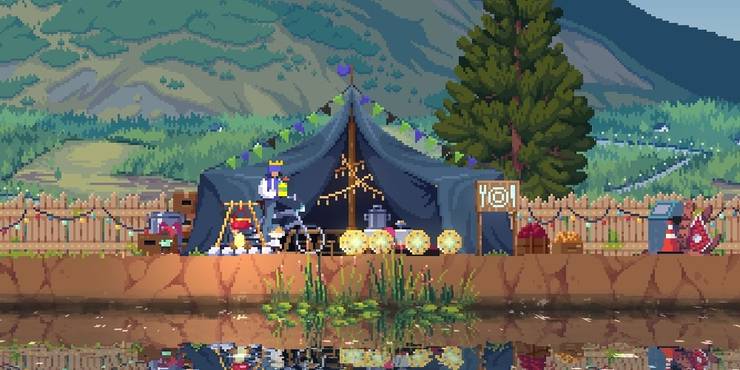 Remember that your enemies get stronger over time, so you need to finish your tasks as soon as possible, even if it's not always clear what they are.
In the tutorial, you were supposed to watch as buildings were built or tasks were completed, but you can start most of them yourself and leave them to be completed.
Don't wait for coins to appear unless you're broke. Any money that is made will either stay on the ground or be picked up by another kid and given to you when you get close to them.
That is, unless the Greed picks them up. If that happens, you have a different problem.
Boosting Basics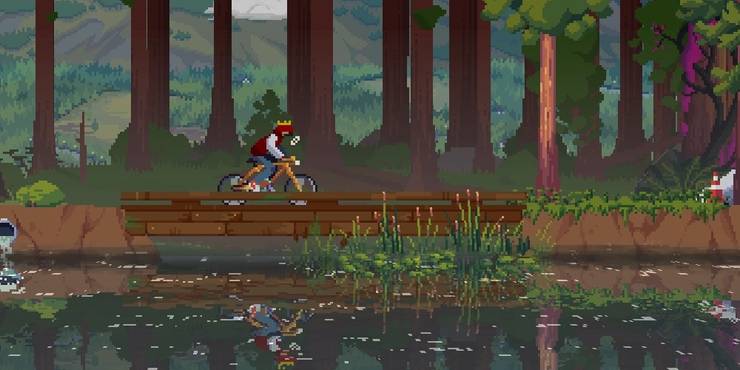 You can move faster by pressing LT, L2, or Shift. This helps you get around your area quickly. But it can only do so much. A heavy breathing image will show you when you'll get tired if you stay boosted for too long.
Don't push it any further, or you'll stop, which is bad if someone is after you. Don't let yourself get too tired in risky places, like near doorways or at night outside your camp.
Stopping moving is the fastest way to heal. If you're not in danger, you'll go through a short healing animation that is different for each horse, and then you'll be fully healed.
In Kingdom Eighties, you'll come across different cars. Each one moves at a different speed and, more importantly, has a different boost ability. Most of the time, you press the boost button more than once to turn these on.
Even though some cars don't have the heavy breathing animation, you can still get tired. When you're running out of steam, they use a different image.
The Skies Tell You The Time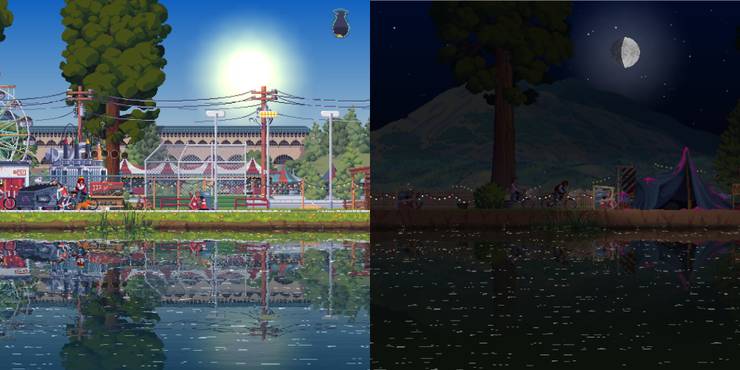 When you're not moving around at night, during the day is when you're most likely to avoid running into Greed. You don't get a timer, though, so you don't know how long the days or nights will be.
But if you look up, the moon and sun move from left to right. So when the sun hits the right side, it's night, and when the moon hits the right side, it's daytime.
This is harder to see in wooded areas, so be extra careful when you go to places that aren't settled.
Also, a red moon or an eclipsed sun with red skies will let you know if enemies are particularly strong or are attacking because you're taking on a goal.
Tower Defense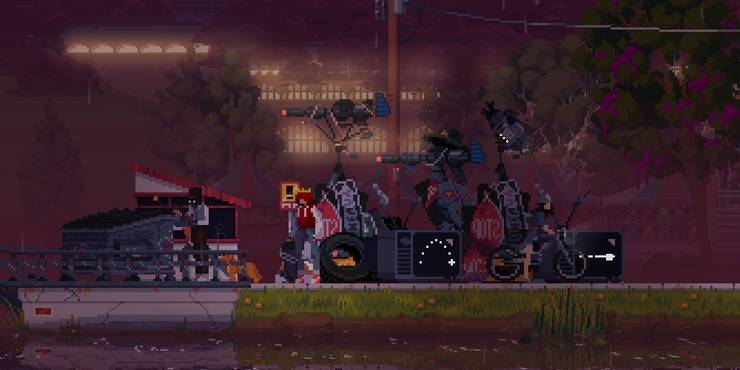 You can use powerful defense towers when Wiz joins your group. You can find stepladders on the map that Wiz can use to build them in Funny Shooter 2. Tinker can improve them with scrap armor, which turns them into walls.
The character in question can't do anything while working on a tower. For example, Wiz won't be able to use his combat robot, and Tinker won't be able to run over enemies or fix the dumpster while they're working on a tower.
You can make your towers specialize if you improve your main building enough. The nearby towers on the TV can be used to do this. They will change between three pictures, including an angled line and an arced line.
The angled line turns the tower into a long-range sniper tower, and the arced line turns it into an even longer-range mortar tower.
If you choose the fat bullet when it appears on the TV, you can change them back to their shorter range and faster shooting mode.
Don't Hoard Your Coins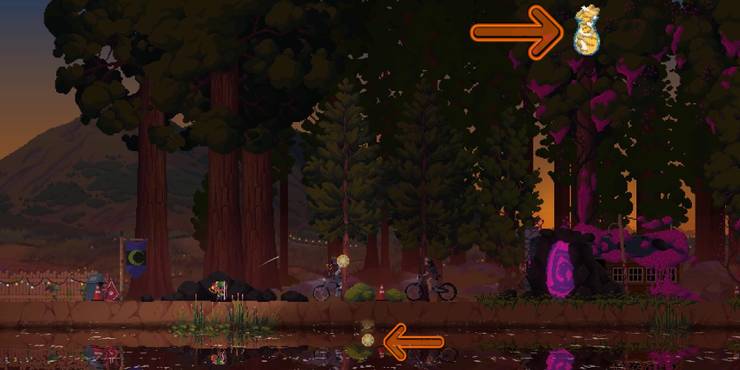 In Kingdom Eighties, coins are the most important resource. They power your attack and defense, as well as all of your non-movement actions.
You might want to be careful with them, since some changes cost a lot of money. But if your bag is more than three quarters full, you may be doing too much.
It's always possible to spend coins on something that will earn you more coins in the long run. If not, you get other things, like new horses or more story progress.
You can lose money if you hoard things in a very bad way.If your bag gets too full, coins will fall into the water.To get the title, you need to lose 80 coins in the water. This is the safest way to do it.
Arrows Show The Stage Goal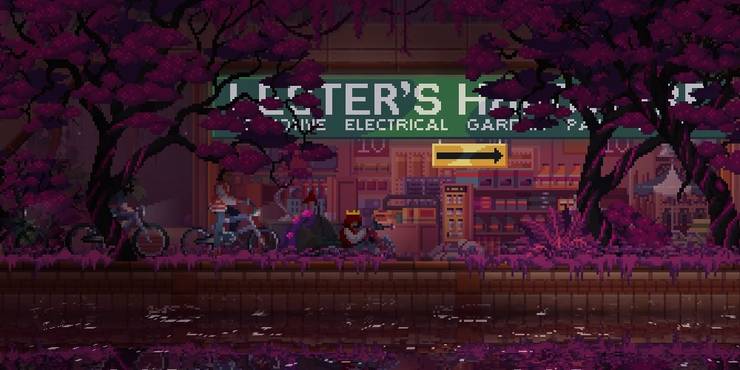 You often have to figure out what to do next or even what your goals are in kingdom games. Kingdom Eighties isn't as bad as the games that came before it, but it can be hard to figure out what to do at times.
Going the wrong way can be fun in the end because you can find cool things that aren't needed to reach your goals.
But find an arrow if you just want to go. You can usually find an arrow on the map that will help you figure out which end of the map your win condition is. The first level has a clear goal.
Tagged:
Games
Kingdom Eighties