There are a lot of tough fights in Baldur's Gate 3, but these ones will really test your party.
Baldur's Gate 3 doesn't want you to fight, and if you play your cards right, you can avoid them all together. Fights still happen. You'll be dragged into a bloodbath that you really wanted to escape. Some will be much worse than others.
In Baldur's Gate 3, you don't have to fight every boss. Some can be defeated with sneaky moves or smart strategy. Some people put you in a tough spot and then fight you until the very end. After that, when you finally win (maybe with some save-scrolling), you feel a huge sense of victory.
The Spectator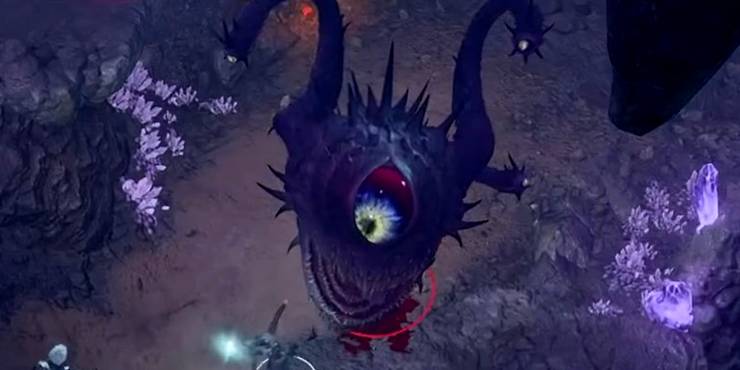 Hey. Would you like to have a bad time? One way to meet a Beholder/Spectator is to find one by accident in the Underdark. The other is to open a strange iron flask that you find in a locked chest like a chump. You won't have fun either way.
While the Spectator doesn't have a lot of life or anything, it can really slow down your party, either with fear or a paralyzing ray. At least you can avoid them.
True Soul Nere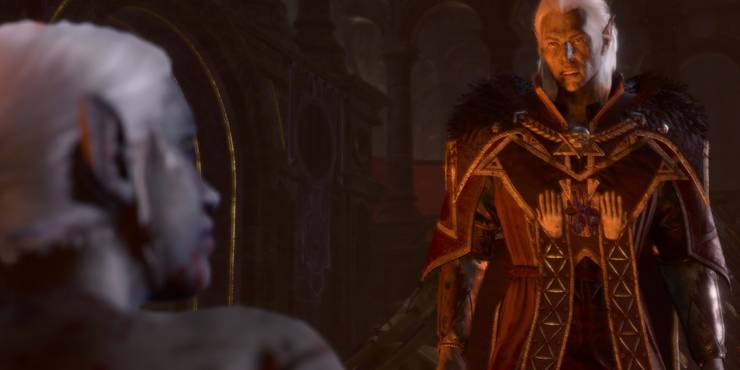 True Soul Nere is stuck in a poisoned pocket. You could wait for him to die naturally there, but that would let down the Deep Gnomes. You'd also be let down by your friend Barcus Wroot, which is unacceptable. You went on a search and came back with some rune power. You set out to free this True Soul, but the Gnomes stuck with him.
And then you fight him when you don't give in to his requests. You'll also have to fight all of them if you didn't play your cards right with the Duegar. You can make this fight easier by getting some Duegar who don't believe to resist. They will give you much-needed strength. If you don't, you might have to fight a lot of enemies, like Nere, who will make your life miserable. If you make it through, at least you'll get a cool sword.
Grymforge Guardian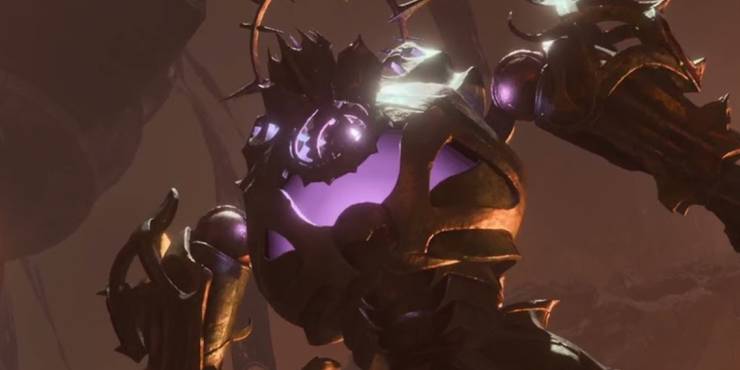 The Grymforge Guardian isn't really that hard. It just takes a little while to get used to. This huge, mechanical monster can't be beaten by simple combat. You need to make the most of the room around you. It can be hard to do this because there are no high spots to stand, and your group sometimes goes into the lava area to get a better shot.
You need to get someone in your party to drop the Guardian on the anvil in the forge. It takes a lot of planning to make sure that everyone is in the right place to attack the boss because this only hurts them when it's really hot. When you add Magma Mephits, things really get exciting.
Auntie Ethel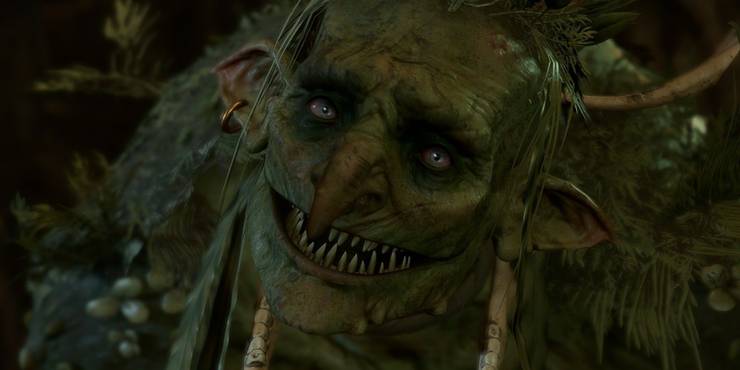 Can you just push Auntie Ethel into a pit? She's the hag that haunts the woods in Act 1. Yes, you certainly can. You'll miss out on some good loot and a fun, if hard, fight, though. After a turn or two, Ethel makes a copy of herself. Each copy has all of her abilities, but luckily only takes one hit to kill.
It can be harder than it looks to keep track of the copies of Ethel that are all around the arena and put your characters in the right places. Even more so if you also want to save Mayrina. But getting rid of Ethel gives you a huge sense of relief.
Phase Spider Matriarch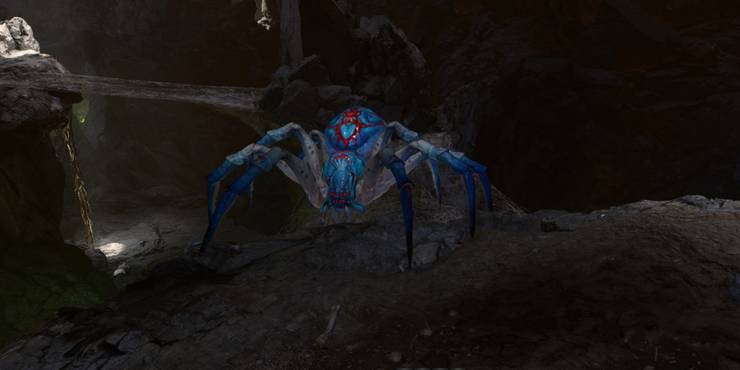 When you face this monster, be ready to quicksave more times than you can remember. Many Phase Spiders will be seen moving around in the Whispering Depths. The webs around your party make it hard to move around, which the Phase Spiders are happy to take advantage of.
The Matriarch is the worst, and it's not just because you'll probably run into her early in Baldur's Gate 3 by mistake. She can hit hard and wake up groups of spider eggs to serve as a guard. If you're not careful, the Matriarch and two other Phase Spiders will bring your party to its knees. Running is sometimes the best thing to do. Just make sure you don't get caught in a spiderweb on the way out.
Malus Thorm And The Sisters Of Healing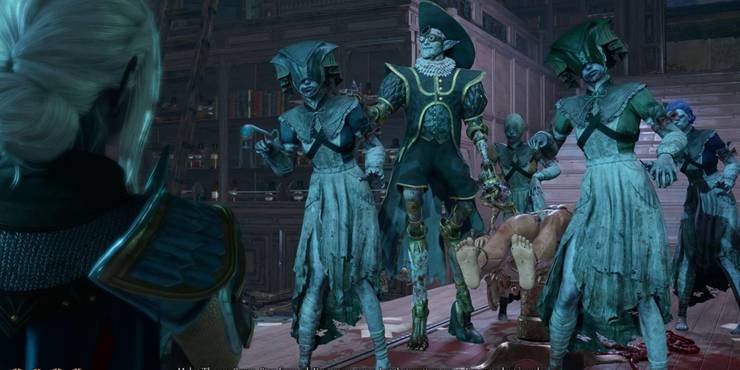 You don't have to fight Malus Thorm if you can talk him out of it. This "doctor" who is dead hangs out with other dead people who want to learn how to be like him. You can persuade him to let the Sisters kill him as a show. This will get rid of him as a threat and keep the Sisters from being unfriendly. You could also fight him.
Malus is in a room that nearly screams boss battle. It's a medical theater with lots of room to move. Malus has a lot of health, but the Sisters are also good fighters and can easily beat you just by having too many of them. Bring Shadowheart, which has a "Drive Mad" spell on it, because it might help.
Yurgir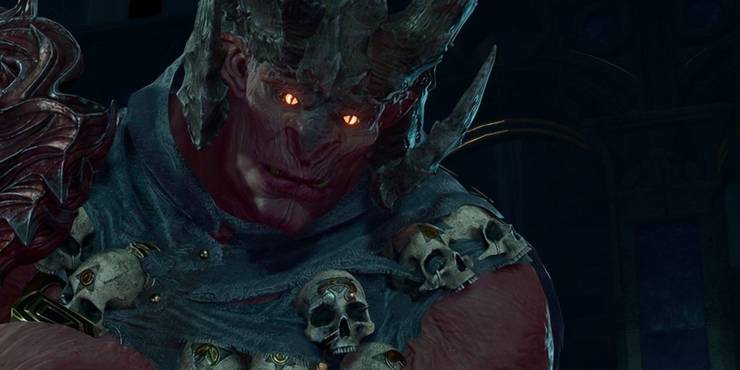 The always sneaky devil Raphael tells you to get rid of the Orthon that lives in the Gauntlet of Shar in Baldur's Gate 3. He will tell Astarion what the Infernal runes on his back mean in return, which is a good thing for people who want to move forward with the vampire's companion quest and an unavoidable part of the Gauntlet.
The fight is rough, though. You can use charisma checks to make the fight a lot easier by getting Yurgir to kill all of his Merregons, his Displacer Beast, and even himself. But if that doesn't work, you might have to fight all of them. You can quickly kill Yurgir, but his servants and Displacer Beasts can make the fight difficult.
Ketheric Thorm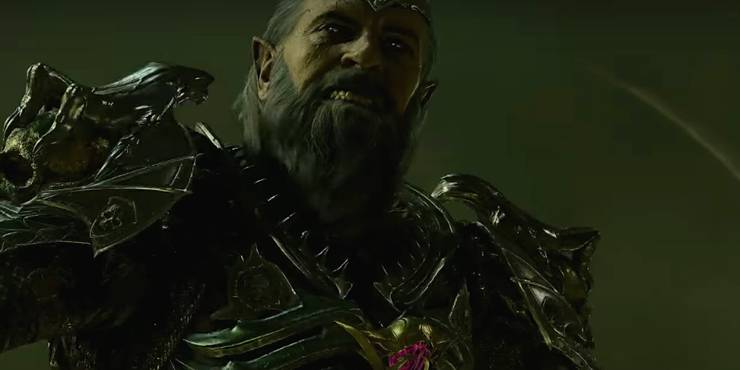 They might be stronger in this battle if you didn't free The Nightsong. The Cult of the Absolute and dead creatures that Ketheric has tamed back to his will help him. He is pretty strong, but once you've done enough damage, he'll run away, making you follow him into the deep of Moonrise Tower, where a Mind Flayer colony is safe.
It's already hard enough to face him in the bottom of the colony, especially if you're not feeling well. He also changes into an Apostle of Myrkul when his strength drops. You hang to the last bit of life you have just when you thought the fight was over. You should have the Nightsong with you, which will make things a lot easier. If not, have a nice day.
Raphael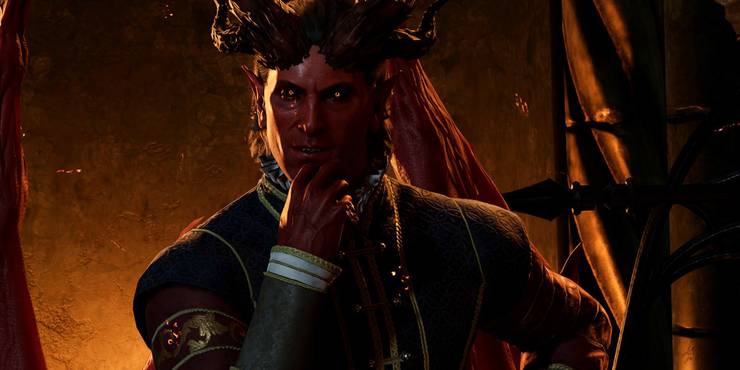 Raphael will be close by no matter where you go. There is a reason for this vampire to be interested in your comings and goings, and you can always count on him to get involved. You may have had enough of his deals and tricks by Act 3, though. You're ready to kill him for good.
When you fight Raphael in the House of Hope, it's fun, but not very easy in Baldur's Gate 3. Cambions will be there, so you'll need to pay attention to the pillars that give Raphael more power. Though you don't have to fight, we hope you have some healing spells ready, because if you don't, you're in for a rough time.
Tagged:
Baldur's Gate
Games