The Chronological Timeline Of Every Devil May Cry Game
Learn how to understand the Devil May Cry timeline well enough to get an SSS score.
Capcom makes and sells a line of action-adventure games called Devil May Cry. Dante, who runs the show's name-giving demon-hunting business, plays the lead role. The original game, which was made by Hideki Kamiya, was supposed to be the fourth game in the Resident Evil series when it was first being made.
Whatever happened after that is history. The property has grown to include six movies, many books, comic books, and an animated show. While the games themselves are different, they can all be put together in a way that shows Dante's travels. Here is the latest schedule for all of the Devil May Cry games.
DmC: Devil May Cry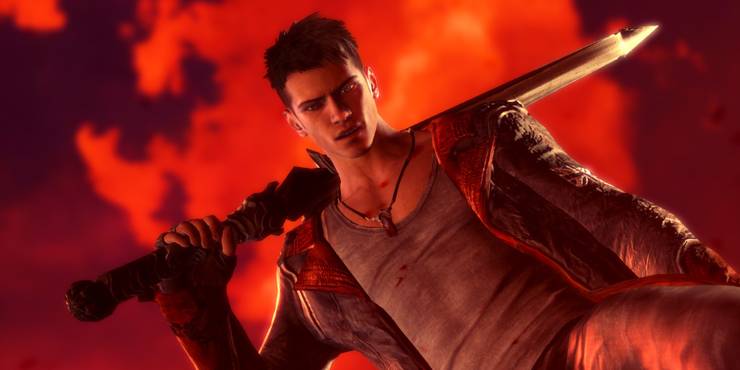 DmC is a reboot of the whole Devil May Cry series. It came out in 2013 for Xbox 360, PS3, and PC. It was made by Ninja Theory. It's more like a reworking of the first game than a full remake, so it's different from other games in that way.
Players didn't like how the game changed the main character of the series, Dante, and some of the changes it made were controversial. In contrast to the older games, which had gothic buildings, the settings looked more modern. The events of the game happen in a different timeline than the rest of the series, so it isn't considered to be part of the core series.
Devil May Cry 3: Dante's Awakening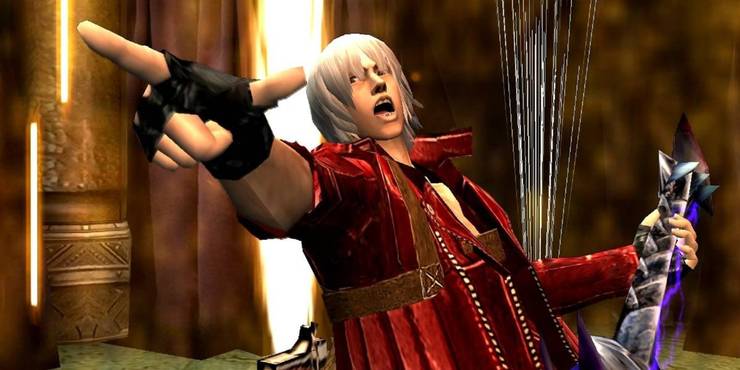 For the PS2, Devil May Cry 3: Dante's Awakening came out in 2005. Later, ports for other systems came out over the next few years. The events of this game take place ten years before the events of the first game in the series. We also get to see what a cocky jerk young Dante really is, and we'll never forget the scene where he surfs on a rocket while yelling "wahoo!"
When Dante is younger, he gets into a fight with his twin brother Vergil because Vergil comes up with a plan to connect the human and evil worlds. To stop him, you have to fight your way up a huge tower that is full of monsters and challenges from other worlds. Even though the number in the title makes it sound like the third game in the Devil May Cry series, it is actually the first one in terms of time.
Devil May Cry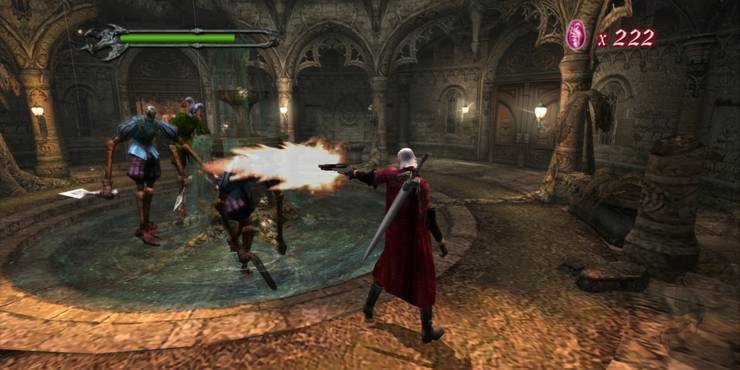 On November 2, 2001, the PS2 got the first Devil May Cry game. It told us about the demon hunter Dante and his famous two handguns. It also told us about his quest to beat Mundus, the demon lord who killed his mother and brother Vergil.
Once he proved his worth by stopping Trish, a strange woman, from attacking, she took him to an island where Mundus had gathered his troops to get ready to take over the human world. Some of the best things about the PlayStation 2 at the time were its atmospheric graphics, which were a unique mix of hack-and-slash and kinetic gunplay, as well as its impressively hard challenge.
Devil May Cry 2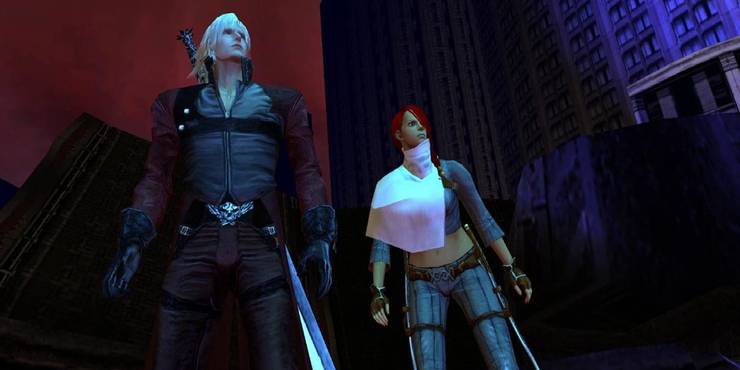 In 2003, there was a follow up to Devil May Cry. With the simple title Devil May Cry 2, Dante returned to our platforms with more smoking hot style in a pretty dark game. The end bad guy in most Capcom games is either an army general or a businessman in a suit. In DMC 2, it's a businessman.
Arius is trying to bring the demon Argosax back to life so that he can have endless power. In order to stop him, Dante teams up with Lucia, a woman, and Matier, her mother, who fought with Dante's father, Sparda. It was assumed that DMC 2 was the oldest version of Dante in the timeline. But DMC 5 changed this so that Devil May Cry 4 takes place after DMC 2. This ruined the game's cliffhanger ending.
Devil May Cry 4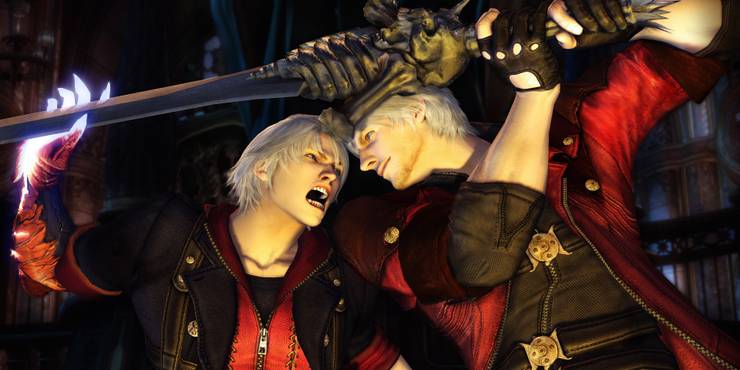 In 2008, Devil May Cry 4 came out for the PS3, Xbox 360, and PC. More than one character could be played in Geometry Dash Subzero. Nero, a demon hunter, was added. People quickly fell in love with Nero, who was cocky and funny, in part because of his ridiculously skinny jeans and overall angry look.
Nero is told to stop Dante after Dante kills the leader of the Order of the Sword. Which Nero is a part of as a religious group of soldiers. At first, it was thought that the events in the game happened before Devil May Cry 2. But now we know that they didn't. This means that Dante made it through his trip to Hell after DMC2.
Devil May Cry 5
Devil May Cry 5 is the sixth game in the DMC series. It came out in 2019 for PS4, Xbox One, and PC. There are three main characters, and the story takes place five years after Devil May Cry 4. They are all going up against Urizen, the Devil King. More importantly, there are a lot more silly tricks and ridiculously fun guns.
This group of characters includes both Nero and Dante, as well as a brand-new character called V. V controls three demons from afar to fight for him. DMC 5 is the best game in the series in terms of raw qualit. And it looks great in Capcom's RE Engine. As you might have guessed, Vergil was later added as a playable character in the 2020 Special Edition that came out at the same time as the PS5 and Xbox Series X|S.
Tagged:
Devil May Cry
Games